Carly received compensation from Coloplast to provide this information. Each person's situation is unique so your experience may not be the same.
In 2014, I started to learn the definition of strong. I would have described strong as lifting a heavy box at work, or someone who worked out regularly and had muscles to show for it. Not once did I think strong could be an emotional thing until I found out I had Stage 3 Vulvar Cancer.
After my PET scan indicated exactly where to treat, I had cancerous groin lymph nodes removed. Soon after, I underwent chemotherapy and radiation. With radiation being the most aggressive of the two, my pelvis radiated 39 times. I was begging for it to stop. My skin peeled, my hair thinned but did not fall out, I lost 17 lbs., which was nowhere near as much as I expected. My oncologist told me that was a good sign, that my body was strong and fighting. It just was not the image of what I thought cancer looked like. I was quickly learning that cancer did not have just one look.
After four months of treatment, it was time to remove the tumor. It had shrunk but it was not fully gone so surgery was next on the schedule. In surgery, they cut the exact size of my tumor to avoid having a colostomy and reconstruction. They teetered back and forth on this and decided that since I would not have margins (excess area around cancer area to avoid re-occurrence) they would watch me closely. I do not regret not getting a colostomy at this point, but had I known what was coming down the line things may have happened differently. I really do believe things happen for a reason and this was just my path.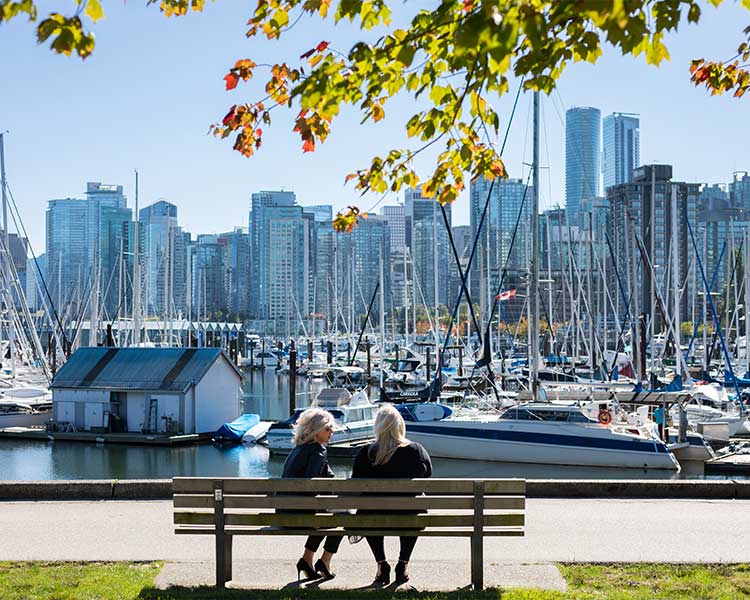 After my surgery, I developed an infection putting me back in hospital. I started Hyperbaric treatments soon after to help my wound heal to avoid further infections. It was an incredible experience sitting with 7 other people daily for 3 hours in a clear plastic hood mask, scrubs specifically made not to combust when the "diving" took place. We watched movies as oxygen helped us heal from whatever brought us there. I had 40 Hyperbaric treatments total and believe they were a big part of my healing. However, my body never fully recovered from radiation and I learned quickly that my bowel control was extremely poor. I had next to no control over my bowel movements as my sphincter was extremely damaged from radiation. I had extreme anxiety after some horrible experiences in cars and daily mapping out of nearby washrooms. It was a very dark time for me, and I missed some big events for loved ones because I could not handle being out of my home. My 2-year cancer free celebration was in March but by December (2017) my cancer was back.
On February 16, 2018, I underwent an aggressive surgery to rid me of cancer for good. This life saving surgery is called Pelvic Exenteration, which involves a hysterectomy and removal of my rectum. When I was told I was getting the colostomy, I accepted it immediately. I knew I was not going to continue having accidents and that my anxiety would slowly go away. I would be a more relaxed person. I knew it was not going to be an easy recovery, but it was one that would only get better with time. Drains, staples, trying to walk, scars, hernias... it has not been easy but oddly enough, it was also a blessing.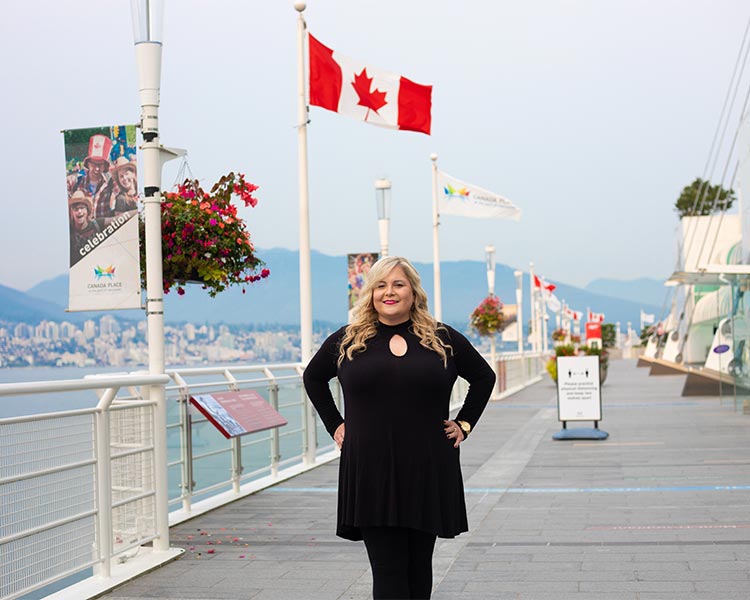 Finding the right fit
Finding the right fit and supplies can be a struggle early on in ostomy life. I woke up wearing a bag I was not fond of and my nurse introduced me to Coloplast. I did not want the stigmatic look hanging off my stomach. With the Coloplast Sensura ® Mio I find it sportier & more durable. Living by the ocean I swim a lot and I also like baths. I have been so impressed with how the Sensura ® Mio does in water, just towel dry and even a little sunbathing. Over time I found the Brava ® line had everything I needed from adhesive spray, wipes, rings & more.
I am a stronger woman because of cancer and my ostomy. I am alive and ostomy life is not as bad as most perceive it. Is it different, sure, but if you ask my loved ones which girl they would rather have, I know they would say this version of me, the new me!