Renee received compensation from Coloplast to provide this information. Each person's situation is unique so your experience may not be the same.
The option to have an ostomy was always something at the back of my mind. For someone with moderate to severe Crohn's for over 25 years, that conversation was often brought up. Trips to the specialist always came with a wave of emotion. The words "ostomy" and "bag" were words I never wanted to be associated with. There wasn't a future where I could see my life with a bag. My mind just couldn't imagine a life with a bag; at least not one where I was happy.
As the visits to the doctor became more frequent and the medication started to become less effective, I experienced a slow shift. I had exhausted every alternative and I was growing weaker and weaker each day that passed. My life was moving in slow motion as I would decline invites, work from home, and spend most of my days sleeping.
The shift turned me into a different person — just a shell of myself. Not living for every moment, but rather trying to survive each day.
My last colonoscopy revealed the inevitable, I was playing Russian roulette with my life. I had to get the ostomy or else I would become septic and die. As I prepared to have surgery, I was still processing and adjusting to the decision, but I began to understand that it was my only chance to have a life and a future.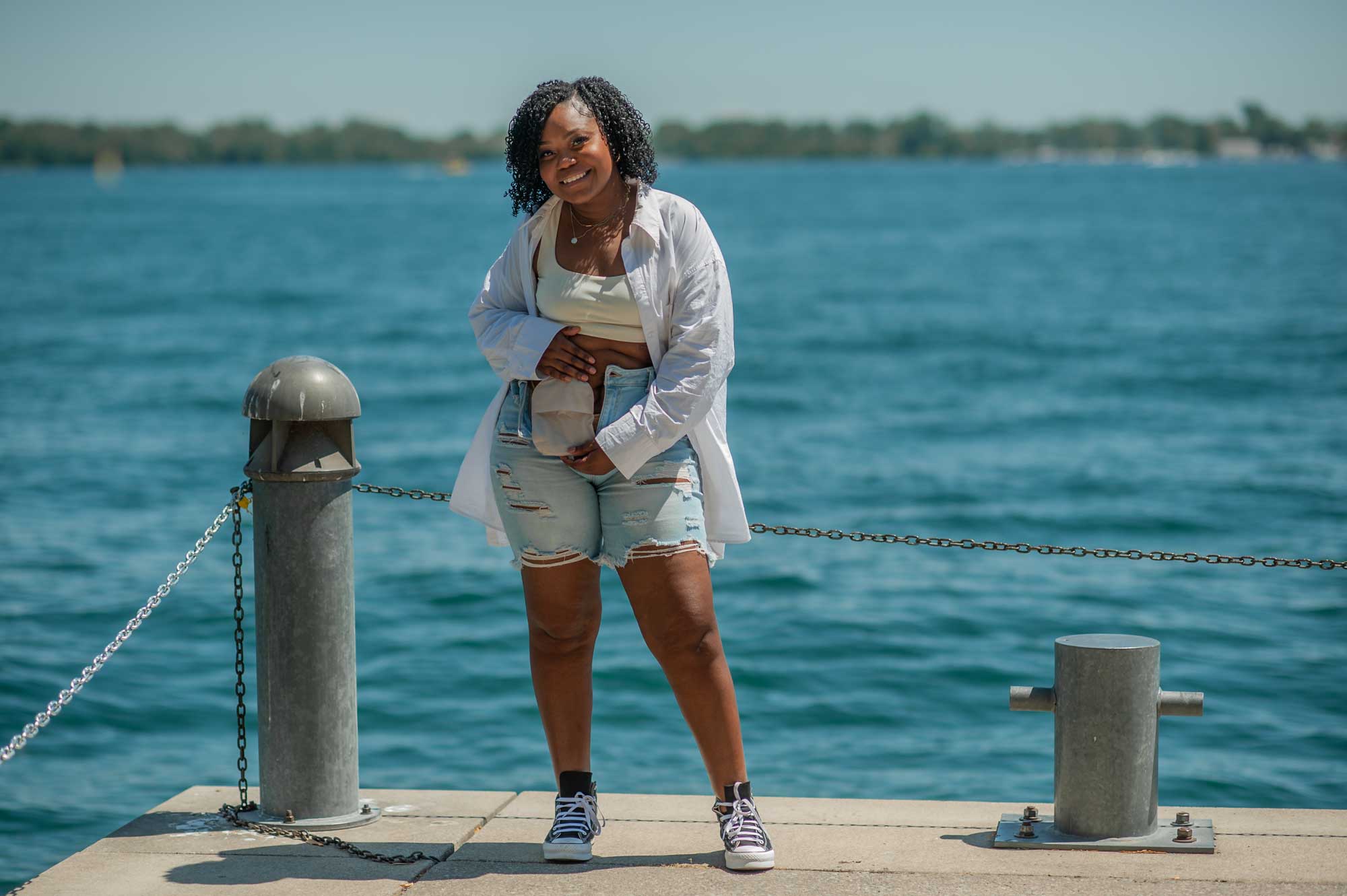 When I woke up from surgery, Coloplast was the appliance fitted on my stoma. It was all very foreign, but I got used to it. The hospital offered different ostomy appliances, which I tried, but I liked the feel of Coloplast.
With Coloplast, it didn't feel like I was wearing a medical device, but rather just another accessory.
As I started to get more comfortable with my ostomy, I did some research and tried other things. I contacted a Care Advisor at Coloplast, and they were able to guide me through some products, and send me samples that would function well and make me feel more comfortable:
Now my routine items include:
Coloplast Midi one-piece drainable pouch
Brava Elastic Barrier Strips
Brava Protective Rings
Brava Barrier Wipes
Over time, I've tried my hand at a few other items, from the belt to lubricant and some other items available.
The options were endless and helped me on my journey to getting back to myself.
Ostomy awareness is important to me. This journey is unique but also a shared experience, that is not talked about enough. It's easy to conceal an ostomy, so oftentimes we isolate, despise, and are unfamiliar with our bodies. But that's the thing — it's our body. We have the agency to dictate how we feel.
The word "bag" or "ostomy" shouldn't be negative. It's given me a lot more than I had without it. I want other ostomates to love themselves. That's why I love sharing my story on social media (@beautifullybroken_rw). No one should be alone and look at life with an ostomy as a burden.
I want others to see an ostomy as an opportunity at living the life they deserve to live.