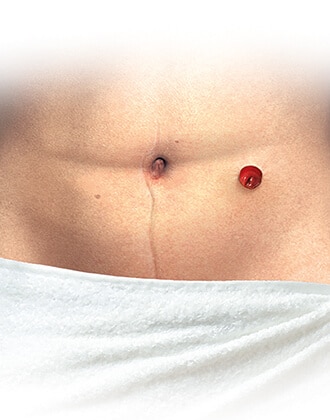 Maintaining healthy skin is more than simply checking if you are applying and removing your ostomy pouching system correctly and with the right frequency. The length of time between changes will vary for each individual.
Using the following 'Apply Remove Check' process described here will help ensure you are in the right routine.
Apply
Make sure the skin is clean and dry before applying.
The barrier should fit snugly around your ostomy.
Accessories, such as rings or a paste, can help you achieve a good seal around the stoma.
Ensure that the barrier has made full contact with the skin by applying gentle pressure to the barrier during application – begin in the area closest to the stoma, and then move outwards towards the edges.
Remove
Protect the skin around your stoma by gently removing the ostomy barrier
Pull down on the removal tab to loosen the barrier from the skin
Gently push down on the skin as you pull down on the barrier going side to side to gently release the adhesive from the skin
This is called the push-pull technique
Observe or Check
Observe the skin underneath the barrier
If necessary, use a mirror to check your skin
Check the back of the barrier
If you see one or more of the following signs, it may be because you need to change your barrier more often:

Erosion of the barrier
Leakage on the barrier or your skin
Irritated, broken or red skin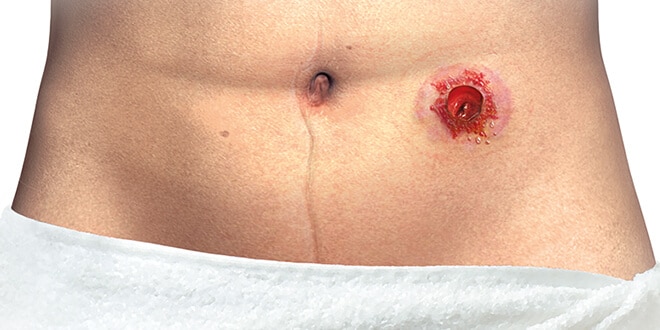 Experiencing skin irritation?
If you see any changes in the appearance or color of the skin around your stoma (compared to the skin on the rest of your stomach), you can download our guide to healthy skin in order learn more. If you see a rash, or have skin issues, call your ostomy nurse or healthcare provider.