When should I empty the pouch?
One of the first things you need to learn is how to empty your child's pouch. Prior to leaving the hospital, it can be a good idea to watch the procedure for changing a pouch - more than once if possible. Although this will not make you feel like an expert yet, you will gain confidence with practice. You should also have a chance to change it yourself before your child goes home.
As a rule of thumb, you or your child should empty the pouch when it is 1/3 full of gas or stool, if your child has a colostomy or an ileostomy. You can so empty your child's pouch, whenever you change your child's diaper. If the pouch is fuller than this, it is more difficult to empty. It can also become heavy and cause the adhesive to pull loose from your child's skin, which can cause leakage.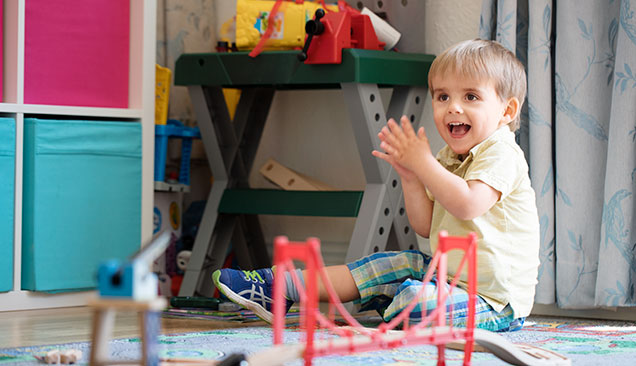 Procedure:
Empty the drainable pouch (or throw away a closed pouch) when it is one third full (gas, stool or urine).
Hold the end of the pouch up before opening the closure.
After emptying, wipe and clean the end of the pouch with toilet tissue or a baby wipe.
Remember to close the pouch if it is drainable.
If using a two-piece pouch, you can replace the soiled pouch with a new one without replacing the baseplate every time.
Wash both yours and your child's hands (if they were involved in changing the pouch).
NOTE: Never flush a pouch or baby wipes down the toilet. It will clog your plumbing system.
Tips & tricks
Infant: Empty the pouch before naptime and bedtime, or before trips in the car to avoid leakage. It is recommended to empty the pouch into an extra diaper, then throw it away.
Pre-school and school-age: If your child can sit on the toilet, place the end of the pouch between their legs. Placing toilet tissue in the water, is recommended, to prevent splashing. If your child is big enough, it can be a good idea to have them help with emptying the pouch, as this procedure will promote self-confidence.