Whether you are going for a quiet drink in a local bar, a meal out in a restaurant, or visiting friends, nothing should stop you. Stoma appliances are both secure and discreet – and even the people in your network most likely won't know that you are wearing a pouch unless you decide to tell them.
Pack an 'emergency kit'
When going out, make sure to pack an extra pouch and all the supporting products you might need. The first few times it can be good to bring one more than you will realistically need, just to put your mind at ease. It can also be helpful to bring along disposal bags for your pouch, in case you can't get to a bin.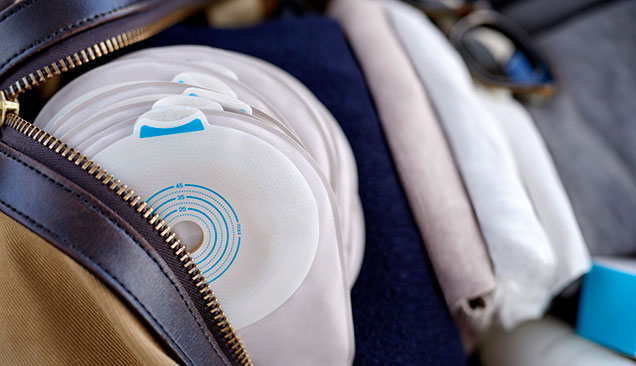 Think ahead
When you arrive in a new location - be it a restaurant or a friend's house - try to familiarise yourself with the toilet facilities. It can take a lot of stress off your mind if you know in advance where to go when you suddenly need to.
How do you get started?
At first going out may seem daunting. So start relatively close to home, and only stay out for a shorter period, perhaps for a few hours. Then move on to things like using a public toilet for the first time or visiting a relative. It can be helpful to start with a relative or friend that already knows about your situation.
Soon, you can think about planning a day away. Before long, you might feel ready for going out, partying, even dancing.