The MyOstomyLife app is designed to build your confidence in managing your life with an ostomy and help you be successful in your ostomy journey.
Are you researching before your surgery? On the path to recovery right after surgery? Adjusting to life at home and looking for community resources?
The MyOstomyLife app has features that may be useful for you.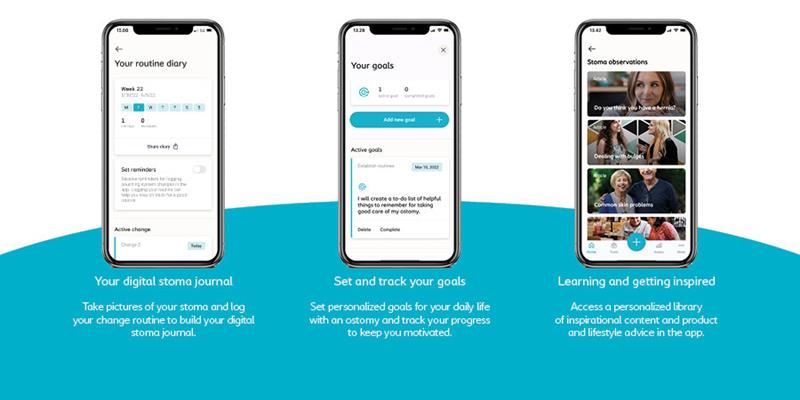 MyOstomyLife offers you:
Your digital stoma journal: Take pictures of your stoma, log your changing routine, and download your diary at any time to share with your nurse if requested.
Set simple and realistic goals to help and encourage you on your path to recovery.
Learning & getting inspired: Looking for information that can support your daily life with an ostomy? Get access to a personalized library of inspirational content and product and lifestyle advice in the app.
Download MyOstomyLife app today and get started!

Or search for "MyOstomyLife" in your app store for phones or tablets
Available in the Apple App Store or Google Play.
Check out the expanded User Guide here:
Information provided in the app is for educational purposes only. It is not intended to substitute for professional medical advice and should not be interpreted to contain treatment recommendations.
Call your healthcare provider if you have any medical concerns about managing your ostomy. You may also contact your Coloplast® Consumer Care Advisor for product usage and availability questions at 1-877-858-2656.