Walking
Walking doesn't require special preparation. However, if you are planning longer walks or advancing into hiking, make sure you give your body the support it needs with a good pair of walking or hiking shoes.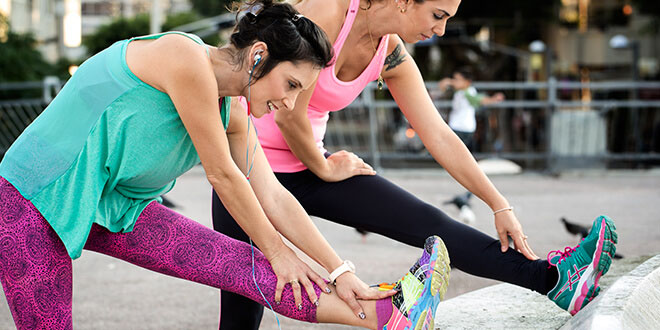 Running
In most cases paying attention to the barrier from time to time is enough, but if you want to feel even more secure, using an ostomy belt will help keep your pouch in place.
Swimming
You can either use a standard-size pouch and empty it before swimming –or if you want to be more discrete, you can use a smaller ostomy pouch designed to be less bulky.
Specialty swimwear may offer more discretion. Women might consider wearing snug swimsuits with dark colors or busy patterns, while boxer-style swimming trunks may be a good choice for men.
If you fear that your pouching system isn't resistant enough to be under water follow these few suggestions:
Water can cause the edges of your barrier to lift, so make sure that the edges of the barrier are completely secure. An elastic barrier strip may be useful to keep the edges of your barrier from lifting up.
If you use a hot tub, be sure to check your pouch seal. Heat can affect your wear time, so you may need to change your ostomy barrier sooner.
If you wear a pouch with a filter remember to cover it with a filter sticker.
Golf
The torque involved in a golf swing can put some stress on your ostomy pouching system. You may wish to use Elastic barrier strips to help your barrier follow your movement better. If you are using a 2-piece barrier and pouch, an ostomy belt might be an option for you, to keep your pouching system in place.
Plan ahead and bring an extra barrier and pouch with you when you are on the golf course, just in case you need to change your pouching system.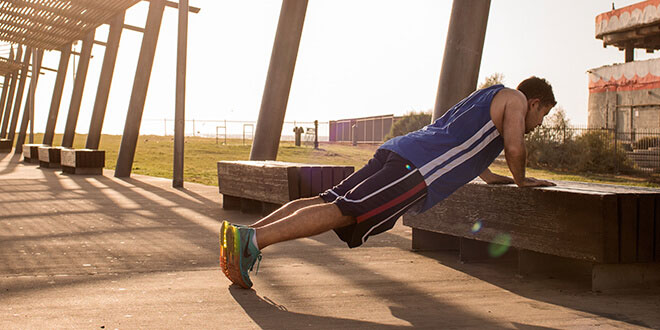 Strength training
Heavy lifting can put you at risk for a hernia. When you are lifting and/or using your abdominal muscles you may wish to use a support garment to add security for your pouching system.
Team sports
To prevent any problems with your pouching system, you can wear an ostomy belt to keep the pouch securely in place.
In contact sports such as football, there are protective ostomy guards that can help prevent injury to your stoma. Ask your ostomy nurse about these items.
This website includes general guidelines. Always follow the instructions by your healthcare provider.
Information from Coloplast Care is for educational purposes only. It is not intended to substitute for professional medical advice and should not be interpreted to contain treatment recommendations.
You should rely on the healthcare professional who knows your individual history for personal medical advice and diagnosis.