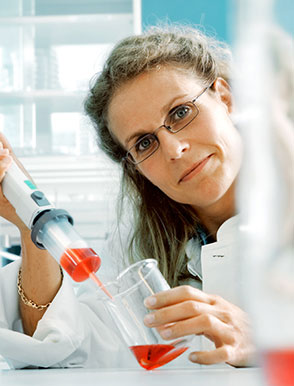 Coloplast was the first to launch a ready-to-use catheter, the first with compact catheters and the first with a compact set (with bag) solution. The SpeediCath® catheters have been setting the standard of catheters for over 20 years.
Catheter users have told us that discretion, security and convenience are very important features when you need to catheterise. To accommodate this, we've made products that don't necessarily look like medical devices.
Living up to international standards
Our products are subject to tough quality requirements that follow key international legislation and standards. We also document the safety of our products through several testing methods.
Testing
Throughout the development process, products are thoroughly tested before being sent to market.
Quality in all details
Coloplast has a very comprehensive set-up to control that our products are of consistently high quality. We systematically collect information about quality issues and feed this into our development and research processes. We must live up to an extensive set of regulations. We monitor our compliance through internal management processes as well as at frequent internal and external audits.
Safety comes first
Coloplast is committed to informing users about the safe handling of our products. In our product information and on our website, we describe how Coloplast products should be used and how they can impact your quality of life.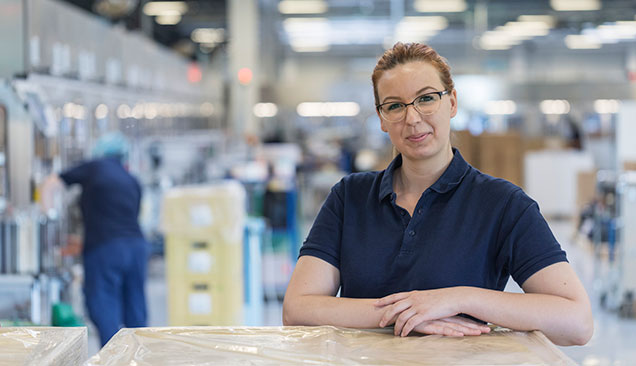 We are committed to reducing CO2 emissions.
To achieve this, we are considering smarter packaging, improved transportation, minimising our use of raw materials as well as reducing waste and recycling waste.
Being a company that produces plastics, we're very conscious of our waste generation. Our main focus is to use less raw materials. We also take steps to recycle the waste we generate. When it comes to disposal, our products are usually contaminated after use, so we don't recommend recycling them due to the risk of infection. However, we have designed most of our product packaging so that it can be recycled. Reducing our carbon footprint is important to us, that's why we are mindful of the chemicals we use in our products.