Samantha: If I want to go on a date with somebody, and I just want to take a clutch with me, I can just throw my catheters in there, along with my lip gloss, and maybe my eyeliner. It's just easy to take with me, and not have to worry about, "Oh my gosh, what if he sees that I have a catheter with me?" They're not going to notice it.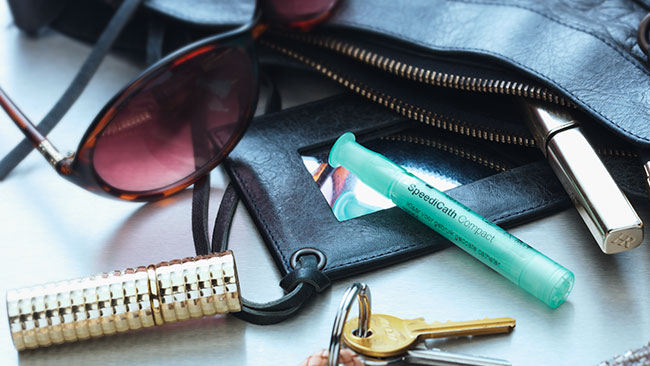 SpeediCath® Compact Female is the discreet and easy to use catheter for women. It is designed to suit the female body, and it is about the size of a lipstick.

SpeediCath Compact Female has a unique smooth surface and is designed to reduce friction as well as to ensure safety and comfort, making it easier for you to catheterise when out and about.

SpeediCath Compact Female has become the preferred catheter for women in Europe.

Before use, always consult the 'Instructions for use' document delivered with the products